Category Archives:
Uncategorized
Image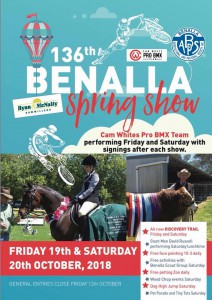 Comments Off on 2018 Trade Space forms are now available!
Posted in Uncategorized
The 2017 Benalla Spring Show Horse schedule is now available as a download.
Hardcopies of the schedule will be available in the next few days.
The main schedule should be available very soon – just waiting for it to come back from the printers.
Comments Off on 2017 Horse Schedule now available
Posted in Uncategorized